StatsPlus league hosting uses HTML-style reports, not SQL reports. OOTP needs to be configured to the mode "Upload Archive; Unpack Manually" for this mode. The unpacking is automated, though, so you just need to configure the reports and upload.
Once reports are working, the top-level URL for your league reports will be https://statsplus.net/league/reports/news/html (replace "league" with your league name on StatsPlus).
There are multiple places to configure this mode in OOTP, and they are not synchronized.
The first place to configure reports is on the Online FTP Settings screen. Make sure the upload option is set as shown in the following screenshot, with adjustments for:
The second place to configure reports is the Automator, if you use it. The automator screen looks as below, click the "Reports Settings" options to get to the configuration: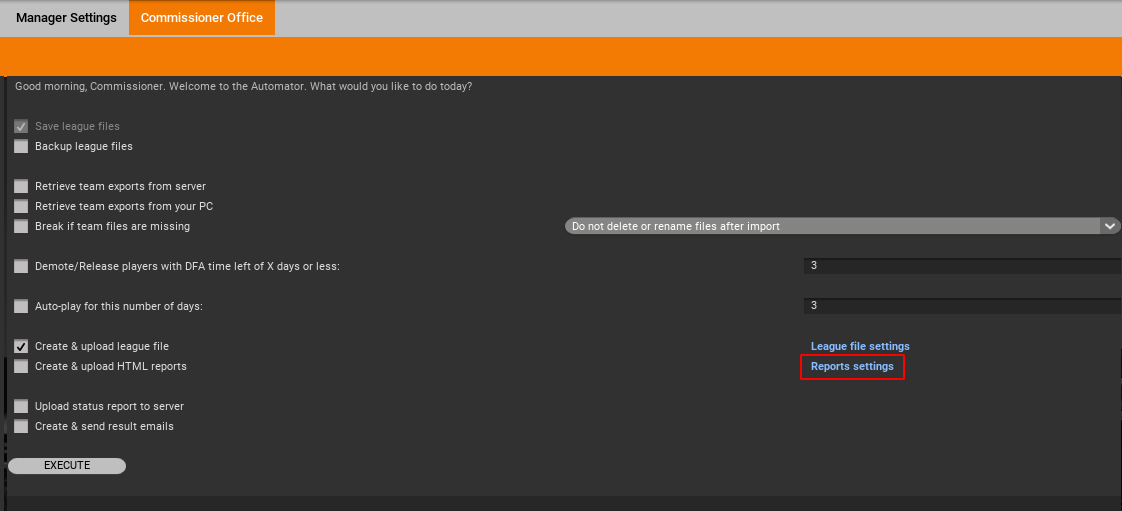 Then on the Reports Settings, most importantly, make sure the final drop-down is set to "Upload Archive; Unpack Manually". Also select reports to upload that you prefer (some leagues don't upload history every time they upload reports to save time).