This section is used if your league is hosted on StatsPlus, and you are using the StatsPlus web tools.
Screenshot of the S+/Web tab in settings: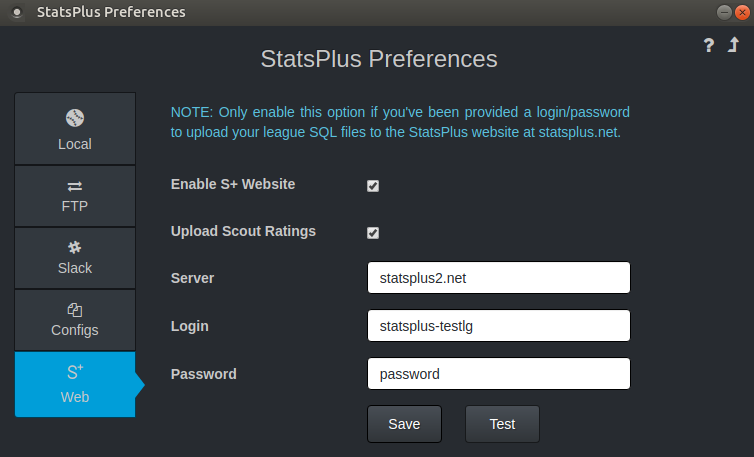 Option
Description
Enable S+ Website
Check this if you're using the StatsPlus web tools with your league
Upload Scout Ratings
Check this if your league uses scouts
Server
Login
Password
This information will be provided by the StatsPlus admin and is unique for your league. The login will be statsplus-xxx, where xxx is the same as your league URL on statsplus.net, and this is the only place that login is used.
After entering the settings, use Test to confirm you have the settings correct, then Save the settings.